Avrupa Birliği LdV Proje No: 2011-1-TR1-LEO05-27938
VET in Rapid Earthquake Damage Assessment of Buildings to Avoid the Demolishing/ HIZLI DEPREM HASAR TESPİTİ EARTHQUAKE/ DEPREM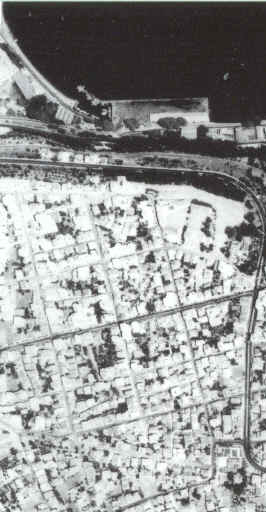 Proje Özeti
Son yirmi yil içinde meydana gelen depremler ve ülkemizde neden olduğu yikim deprem tahkikini ve buna bağli olan deprem güçlendirme gereksinimini arttirmiştir. Özellikle, önceki depremlerden dolayi oluşan hasarlar, daha sonraki depremlerde yikim ve can kaybini arttirmiştir. Ayrica yönetimler ve yetkililer yeteri kadar bu tarz afetlere hazir olmadiği için hizli hasar tespitinin yapilmasi ve acil kriz yönetimi doğal afetlerde önem kazanmaktadir. Deprem sonrasi hizli hasar tespiti kriz yönetimi esnasinda karar vermek ya da etkili bir şekilde planlama yapmak için çok önemlidir. Artik ülkemizde bu tarz hizli tespitler ihtiyaç haline gelmiştir. Bunun için yeni bir entegre model geliştirilecek ve bu modelde afet öncesi ve sonrasi RADATT görüntüleme tekniği kullanilacaktir. Bu yeni modelde ayrica yapilarin yapisal bilgileri, görüntü işleme ile entegre edilecektir. Proje sonunda ise hedef kitleye ( mühendisler, yöneticiler vb.) gerekli eğitim verilecektir. Afet öncesi girilen veriler sayesinde de deprem öncesinde hizli bir şekilde mevcut yapilarin güvenlik tahkiki yapilabilecektir.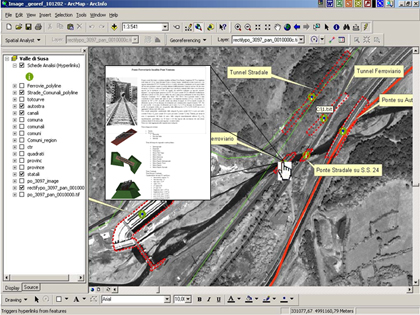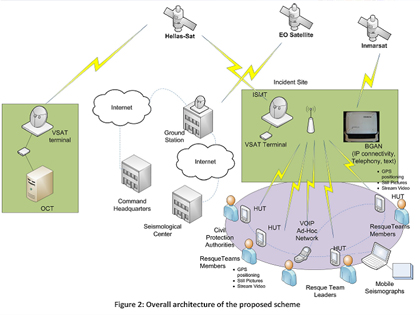 Proje Ortaklari
BUPIM Uluslararasi Proje İnş. Müş. Ltd. Şti.
İlkbahar Mah. 571. Cad. 617. Sok. No: 4/A
Çankaya/ ANKARA/ TURKEY
E-Mail :info@bupim.com
University of Pavia
Strada Nuova 65
PAVIA / ITALY
E-Mail: sofia.baggini@unipv.it
Erbil Proje Müşavirlik Müh. Ltd. Şti.
Bükreş Sokak 7/5
Çankaya/ ANKARA/ TURKEY
E-Mail: info@erbilproje.com
University of Linz
Altenbergerstrasse 69
LINZ / AUSTRIA
E-Mail: lucia.47@live.it
ARATOS TECHNOLOGIES S.A.
30 Evmilou Str.
PATRAS / GREECE
E-Mail: info@aratos.gr
SIART
via dei Mille 73
PAVIA / ITALY
E-Mail: lucia.47@live.it
BOGAZİÇİ Üniversitesi Kandilli Rasathanesi ve Deprem Araştirma Enstitüsü
Çengelköy/ ISTANBUL / TURKEY
E-Mail:cuneyt.tuzun@boun.edu.tr
İletişim
BUPIM International Project Construction Consulting Co. Ltd.
İlkbahar Mah. 571. Cad. 617. Sok. No: 4/A Çankaya/Ankara
Tel :+90 312 4915886
Fax :+90 312 4915879
E-mail :info@bupim.com
Prof. Dr. Can Balkaya
Şirket Müdürü / Company Manager
YAYINLAR
EACS 2012 – 5th European Conference on Structural Control Genoa, Italy – 18-20 June 2012
System Architecture For An Interactive Database To Structural Control of Transport Network Infrastructure: A Case Study of Railroad Bridge.Prof. Dr. Can BALKAYA, BUPIM International Project Construction & Consulting Co.Fabio CASCIATI, Daniele BORTOLUZZI, DICA University of PaviaGiorgos KOSTOPOULOS, Nikos BOGONIKOLOS, ARATOS TECHNOLOGIES S.A.
ABSTRACT The purpose of illustrating a system architecture for an interactive database to control the consequences of catastrophic events is pursued by a case study: the creation of an interactive database that allows one to monitor the environmental situation of a particular area of ​​the Val Susa Valley (Province of Torino-Italy). It is designed to study the possibility of using a procedure that could help in risk assessment, by an estimate of the vulnerability of a particular node, of the transport network infrastructure, identified in the railroad bridge site located in Pont-Ventoux. For this purpose the phases of the project can be identified as follows:
i) Use of high resolution satellite images;
ii) Management of information through the use of the software package ArcMAP;
iii) Implementation of a Data-Base Dynamic associated with a computer interfaced to the Web tab (GIS dynamic);
iv) Structural analysis of the bridge after simulation of a catastrophic event.
This study shows that GIS based real time monitoring system can be effectively used to detect and rapid bridge structural control for risk assessment, damage evaluation and crisis management [1].
Keywords: GIS, Vulnerability, Transport network infrastructure, Risk assessment, Crisis management.
Project Summary
In the last twenty years earthquakes and the destruction caused by earthquakes consequently increased the need for seismic retrofit and earthquake safety investigation. In particular, due to damage caused by the previous earthquakes, destruction and loss of life has increased in later earthquakes. In addition, since governments and authorities are not ready for disasters and emergencies of natural disasters, rapid damage assessment and crisis management is gaining importance. It is essential to obtain rapid damage assessment while decision making during a crisis control and effective planning. To do this, a new and improved integrated model will be developed and this model will use image processing of satellite images before and after the event by using GIS system that used in the innovation of RADATT. Also, the structural information will be integrated with image processing with this new model. At the end of the project, necessary training will be given to the target audience (engineers, managers, etc.). By using pre-disaster databases earthquake safety investigation of existing structures can also be made rapidly before an earthquake disaster.
Project Partners
BUPIM Uluslararasi Proje İnş. Müş. Ltd. Şti.
İlkbahar Mah. 571. Cad. 617. Sok. No: 4/A
Çankaya/ ANKARA/ TURKEY
E-Mail :info@bupim.com
University of Pavia
Strada Nuova 65
PAVIA / ITALY
E-Mail: sofia.baggini@unipv.it
Erbil Proje Müşavirlik Müh. Ltd. Şti.
Bükreş Sokak 7/5
Çankaya/ ANKARA/ TURKEY
E-Mail: info@erbilproje.com
University of Linz
Altenbergerstrasse 69
LINZ / AUSTRIA
E-Mail: lucia.47@live.it
ARATOS TECHNOLOGIES S.A.
30 Evmilou Str.
PATRAS / GREECE
E-Mail: info@aratos.gr
SIART
via dei Mille 73
PAVIA / ITALY
E-Mail: lucia.47@live.it
BOGAZİÇİ Üniversitesi Kandilli Rasathanesi ve Deprem Araştirma Enstitüsü
Çengelköy/ ISTANBUL / TURKEY
E-Mail:cuneyt.tuzun@boun.edu.tr